Image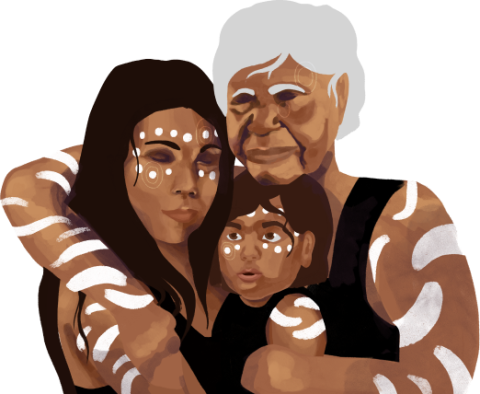 Overview
A national framework, referred to as the National Framework for Action on First Nations Gender Justice and Equality, will be a useable document for First Nations women and girls to encourage investments in identified initiatives and to influence policy and legislative reforms to improve broader systems to enhance lives, ultimately combatting inequalities and disadvantages which impact everyone, including children and men. Governments will be able to use the Framework as a guide for incorporating a First Nations gender lens into policymaking.
The National Framework for Action will draw on the recommendations and findings of the Wiyi Yani U Thangani Report (2020) and the Implementation Framework (2022), refining this work to form a generational roadmap, translating the evidence of Wiyi Yani U Thangani into sustained practice and impact. 
The National Framework for Action is currently under development, set to be published in early 2024. The development of the National Framework for Action is being led by Commissioner Oscar AO at the Australian Human Rights Commission, and informed by First Nations women and girls. 
Read more about our approach in our Summit Paper below, and access the Survey to have your say on what you want to see as the priorities and focus areas of the Framework for Action and Institute. 
Implementation Framework
The Wiyi Yani U Thangani Implementation Framework, published in January 2022, draws on the findings of the Wiyi Yani U Thangani Report, and begins the work in translating the findings into actions using a systems-thinking approach. 
The Implementation Framework introduces a First Nations gender-responsive systems practice approach. This is in response to the Report's major finding that systemic change is required, as a process and as an outcome, to meet the needs and rights of First Nations women and girls. 
The Implementation Framework identifies three overarching structural transitions that are relevant across all systems. These are:
a shift from top-down and detached to relational, collaborative and self-determined decision-making 
a shift from uncaring and punitive to caring and enabling systems 
a shift from short-term, insecure and uncoordinated to long-term, secure and holistic funding 
The Implementation Framework also lays out four thematic areas (see below) with major priorities, as well as actions identified under each. This structure provides a focus on the key interconnected drivers of structural equality identified by women and girls, and how to support and invest in these drivers into the future. 
Thematic area 1: Leadership and decision-making for self‑determination 
Thematic area 2: Language, land, water and cultural rights 
Thematic area 3: Societal healing and intergenerational wellbeing 
Thematic area 4: Economic justice & empowerment 
The Implementation Framework presents a strong foundation for the National Framework for Action to be built from, laying the groundwork for a First Nations women's agenda to unite multiple stakeholders to achieve gender equality.
Image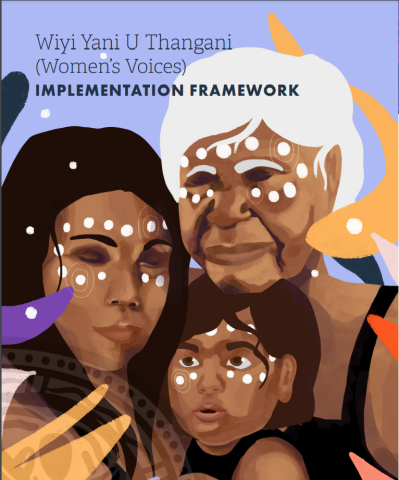 Community of Supporters