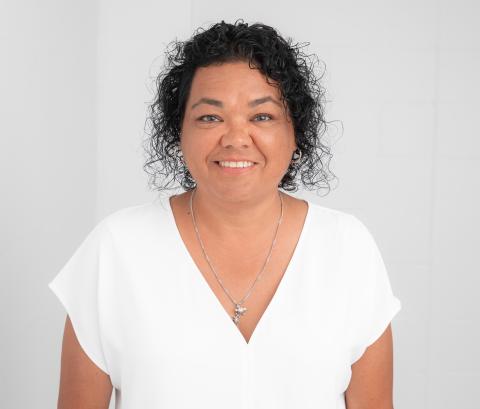 Michelle Deshong draws on strong connections to Kuku Yalanji and lives in Townsville, North Queensland. She details the importance of Australian Aboriginal and Torres Strait Islander women and people asserting their traditions and culture through methods of leadership and self-governance. 
Michelle is recognised globally for her efforts in the gender justice space, transforming gender power relations and norms through her efforts.  She has remained alert to women's vast and growing achievements, and to women's progress towards equal participation in society. Michelle has worked with women, nationwide and globally, to raise their voices as active citizens in their own communities, step into leadership roles, and understand how leadership can create sustainable change that promotes women's rights and gender equality.
Michelle is among a generation of Indigenous Leaders pushing the boundaries to overcome the hurdles that have long beset Indigenous communities. Michelle has a large body of work in the Government, NGO, and community sectors. She holds several governance positions as well as managing her own consultancy business. 
From 2017 to 2022 Michelle was the CEO of the Australian Indigenous Governance Institute (AIG) implementing innovative approaches to cultural governance and best practice across the Country and building international collaborations. Michelle has been the lead facilitator for the Straight Talk program through OXFAM for the past 12 years and sees this as a crucial opportunity to position women as political change agents and leaders of their communities and nations.